At Huber MotorCars in Fredericksburg, VA, our foundation on Biblical principles means we are called to serve and give to those in need. We have an ongoing commitment to reach out - alone and in partnership with local non-profit organizations - to help people in our community receive the basic necessities of food, clothing, safe shelter, health care and the right to life.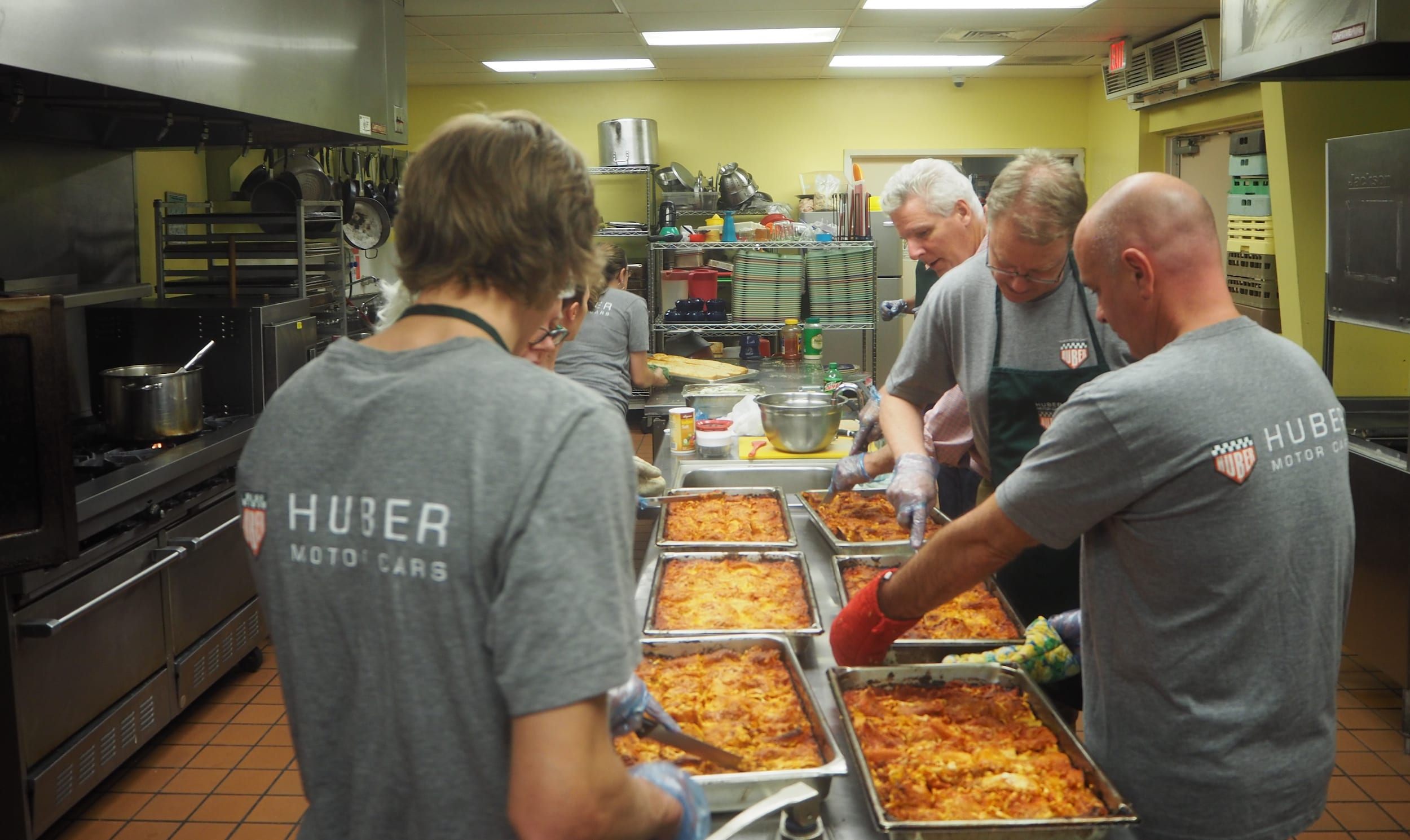 Our team enjoyed preparing dinner for residents of the Brisben Center.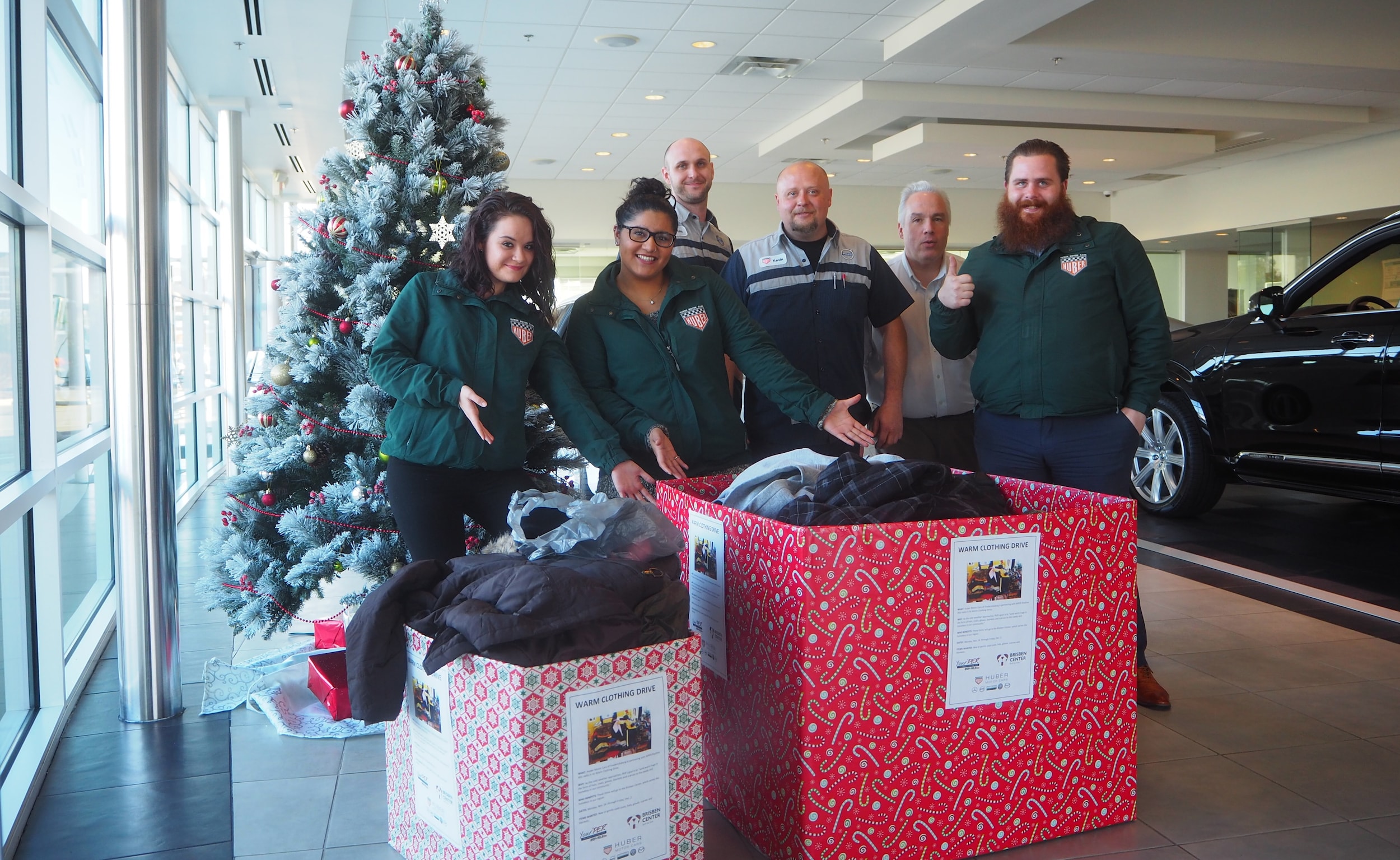 All of our stores helped collect warm coats and other items for the homeless in our community in partnership with 89.9 & 90.5 Positive Hits PER radio station.


We also enjoy serving the Fredericksburg region by sponsoring the annual Fredericksburg Christmas Parade, the premier parade in the region. That event is not only great family fun but also helps local children. Proceeds go to the Fraternal Order of Police #15 Cops and Kids Project, which provides a Christmas shopping spree for needy children and small gifts for their families.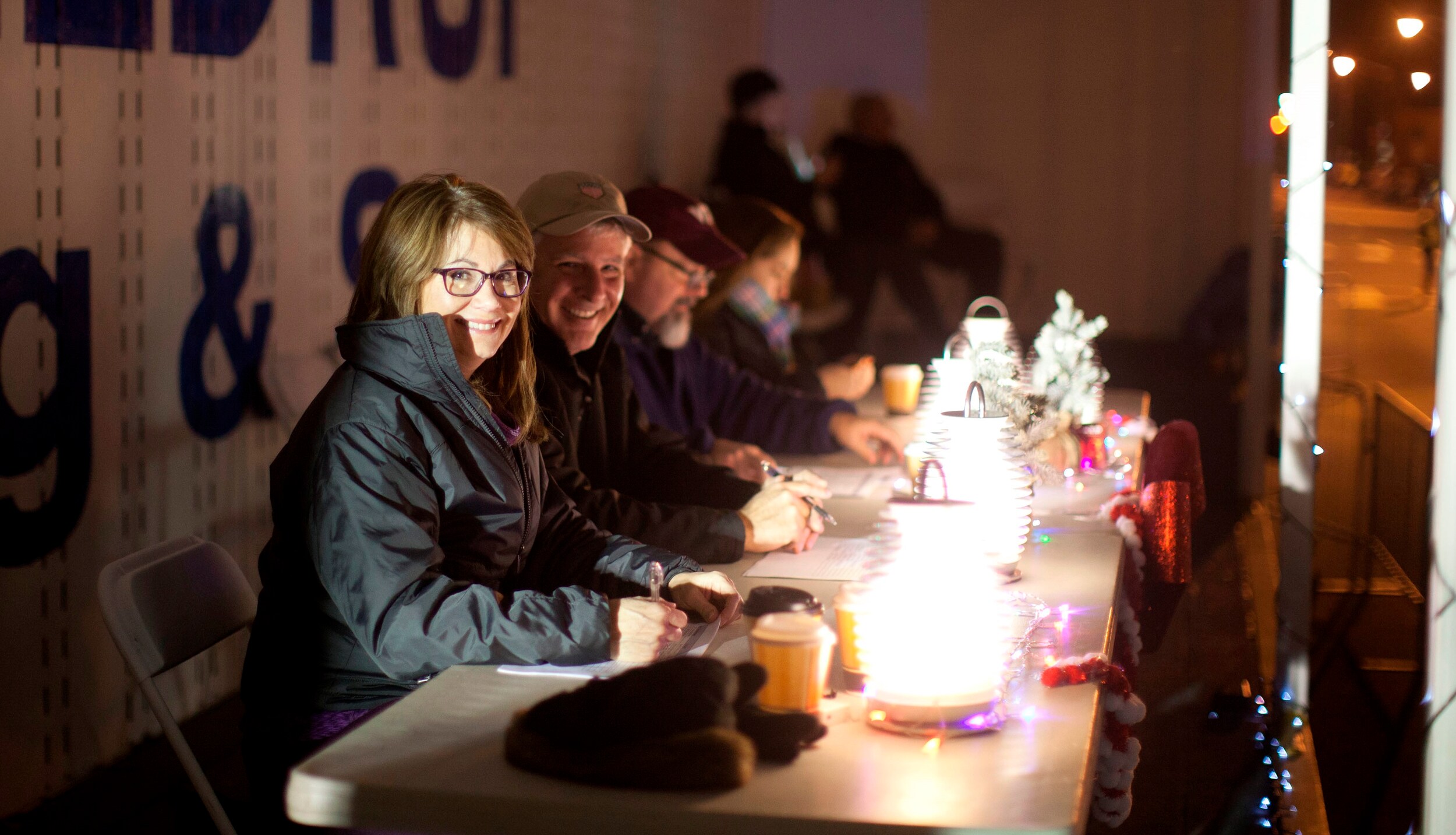 Clay and Gail Huber serve as judges for the Fredericksburg Christmas Parade.
Our team members serve as marshals and have the privilege of escorting Santa along the downtown Fredericksburg streets, plus our owners, Clay and Gail Huber, have fun serving on the panel of judges. We enjoy seeing everyone have a great time. It is a pleasure to partner with the Fredericksburg Parks and Recreation Department and we're thankful for all of the city agencies that pull together to make this event a success, including the Fredericksburg Police Department, the Fredericksburg Fire Department and the Department of Public Works.
Huber Motor Cars leadership has sponsored this event since 2014 and looks forward to the next parade. The event is held the first Saturday in December each year.
We love our community and consider it a privilege to serve here.
For more information, email Outreach@HuberMotorCars.com.
Fredericksburg Non-Profit Organizations We Are Proud to Support
Choices Women's Center
Christian Youth Theater - Fredericksburg  
Fairy Godmother Project
Empowerhouse
Fellowship of Christian Athletes
Fredericksburg Area Service League
Fredericksburg Christian Health Center
Fredericksburg Christian Schools
Fredericksburg Festival for the Performing Arts
Mary Washington Hospital Foundation
Positive Hits PER radio
Rotary Club of Rappahannock-Fredericksburg
Thurman Brisben Homeless Shelter
Young Life