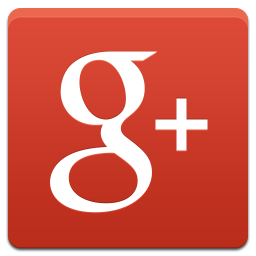 Kimberly McClung

Jan. 29
 (No Comment)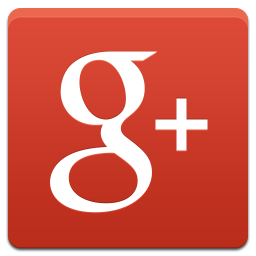 John Goeddey

Jan. 9
I love volvo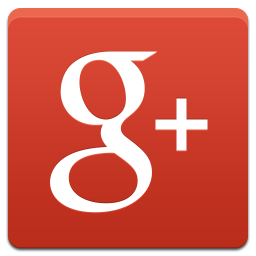 Shannon Simmons

 Dec.12
I have to say I really appreciate this dealership. We have purchased 3 cars from them, and each time we've been satisfied with our service. Two of the cars have been new and one was used, but the service was the same whether we bought a $65k vehicle or a $13k vehicle. We've dealt with Tim every time, and he's so nice to work with. I have found him to be very honest and forthright. The other day I made an appointment for service as I apparently damaged a wheel rim and had some vibration happening. That appointment wasn't for a couple of days (my request - they offered to fit me in sooner), however I was driving in the cold and dark with snow falling when the low tire pressure light came on. I couldn't find a gas station with a working air pump, so I took the car around the corner to the dealership. It was nearly closing time, but when I explained that the tire pressure was low and I was frustrated trying to fill it myself they took my car right back and took care of it. They checked the pressure in all four tires and reset the monitoring system for me. I know it's a little thing that I could have persisted and done myself. However being able to roll up and have them so kindly take care of that small thing for me and allowing me to not have to stand in the cold and try and make sure my tires are inflated properly in the dark meant a lot to me. Instead I had a little snack and warmed up, then was able to finish my errands for the evening. The dealership is clean and welcoming, with a lounge for customers that's always stocked with free water, coffee, tea, juice, snack bars, muffins and cookies. The television, magazines and comfy chairs make it a pleasant place to wait in. They also have an area with several cubbies for privacy with office style chairs if you want to work or browse the web on your computer while you wait - of course they offer free wifi. Their service bay is set up wonderfully - you just roll up and the automatic doors open so you step out into a warm (or air conditioned) bay that is spotlessly clean and walk directly into the building. If you need a loaner, they always give you one while your car is being serviced, and they are always nice cars that are either brand new or close to it. 20 years ago I never would have thought I'd buy one Volvo, let alone 4 of them. We bought our first because of the great safety ratings when our son hit his teenage years and we needed another car in the family. It was a wise choice - a year later we were at a stop when another driver who was distracted (her admission) hit us and told the cop she was going at least 55mph. She failed to see the red light due to distraction, and the resulting crash totaled her car. Our car was less than $500 to repair, just bumper and paint damage. All of us walked away completely unharmed except for some minor bruising and soreness. I have no doubt that in a different car we'd have been hurt badly. Safety is a wonderful component of why we love our Volvo cars, but the main reason now is that they are just great cars to drive. They're no longer the boxy cars of yesterday - the new Volvos are just a safe if not more and are gorgeous and fun to drive as well. If you're in the market for a car, new or used, and have never taken a look at Volvo I urge you to do so. Take a test drive, and you'll be hooked. Couple the great cars with the people at a good dealership like Volvo of Fredericksburg and you've taken car buying from being a dreadful experience to something almost fun. You won't regret giving them a chance to earn your business.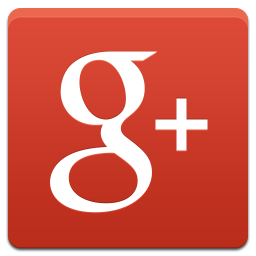 Thomas Ingvoldstad

 Dec.7
Sebastian Faulk was pleasant and easy to deal with. Very helpful and not pushy. Overall an easy and nice experience buying a new Volvo.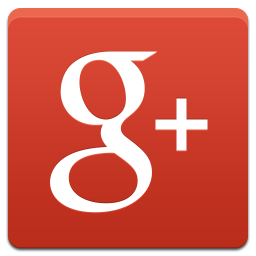 Danny Franco

 Dec. 2
This was buy far the best car buying experience I have had. I will definitely buy from them again.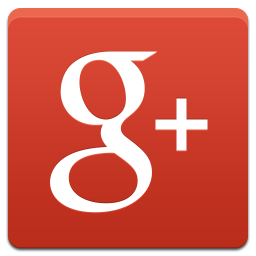 Jakob Schutz

 Nov. 29
Very easy sales process. The staff are friendly and make the car buying experience low stress and enjoyable.


Mark S.

Oct. 30
My wife had me take her station wagon to Volvo Cars of Fredericksburg for scheduled maintenance.  I worked with a Mr. Hickey, the cashier, and parts desk.  From the personal (by name) greeting, through the loner car experience, to the closing of the transaction; everything was top notch.  Outstanding customer service!  Everyone was professional and I truly felt as if they wanted my business.  It was a great experience.


Gail G.

Oct. 3
We did our research before arriving and wanted to be fair, and to be treated fairly as well, in the numbers that we brought to the table (our trade vs the purchase).Our sales lady (Kia is her name) and her manager (Mitch) were very kind and she (Kia) was super smart, giving my hubby all of the technical details of our new Volvo. She even quizzed us at the end, to make sure that we knew just what to do!  Great idea and it was fun vs a task, to learn some of the technology. Thank you for a nice buying experience. Gail and Bryan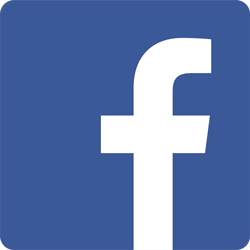 Cameron Ashton

Sept. 23
Great staff. Great service. Great cars. I was really happy purchasing my car from this dealership.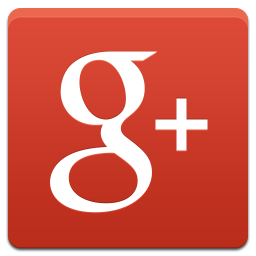 Nathan Perrine

Sept. 10
Sebastian was not at all pushy and was very knowledgeable about the products. He helped us find the right vehicle at the right price. Great job!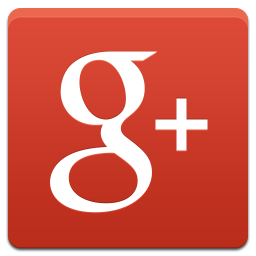 Sara White

Sept. 6
(No Comment)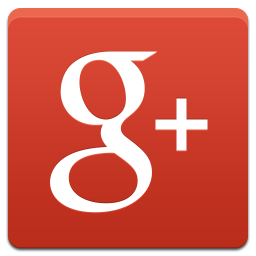 Bill Fang

Sept. 6
Service is good. Great deal. Leased xc90. Nice car to drive.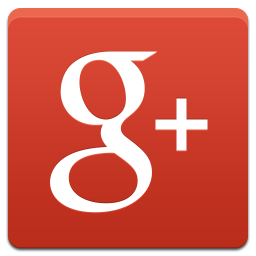 Isabelen Soto

Aug 28
We had an excellent buying experience in our recent purchase at Volvo. Tim and Mitch were patient with us, and we are very happy with the new vehicle.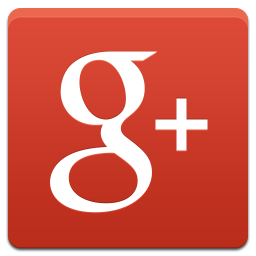 Ken Malinowski

Aug 15, 2017
I purchased a preowned Volvo S60 this past weekend. I worked with Kia, Mitch and Elizabeth at different stages in the process. They were all extremely professional and pleasant. I was looking at an older vehicle but I felt they valued you me as a customer. They expedited the process as best they could since I was in a time crunch and I was able to drive the vehicle home that day in what think was a short amount of time. I would recommend this dealership and will be back next time I'm looking for a vehicle.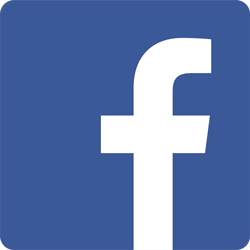 Tenika Alves

Aug 13, 2017
(No Comment)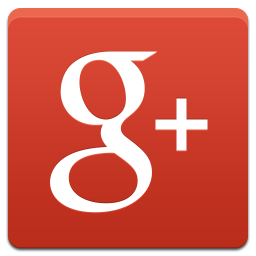 Darrell Goad

Aug 1, 2017
Mr. Huber, Sebastian and the entire staff made our experience the best I have ever had at any car dealership! The fact of the matter is we bought a used Kia from them and they treated us like we were buying the top of the line Mercedes or Volvo!! Thank you very much!!
Email -

Joe

July 31
My wife and I just purchased a 2015 Volvo XC60 ….  My wife is a "Volvo for Life" person and we have owned about 4 or 5 .... I began my search for this vehicle online and found the one we purchased at your dealership.  I inquired about it via the website and was quickly contacted by Tim Mitchell.  Tim worked with me via the internet, email, and phone calls ….  I was never rushed, pressured, or swayed one way or another by Tim during the entire process.  To the contrary, Tim was extremely easy to work with, making considerations to our scheduling issues, and truly being my "eyes on the ground." …  When we arrived at the dealership … we were extremely impressed with how the vehicle and the process were ready to go.  Further, we were surprisingly amazed at how the environment itself felt.  The car was sitting right out front, the staff was professional and relaxed, and it was a breeze.  Tim was phenomenal and should be commended for his outstanding customer service, and personality.  … I can honestly say that after the way we were treated with this purchase we have found a new "home" dealership.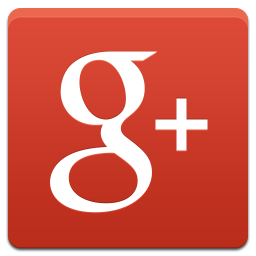 Timothy Adair

July 29
The salesman Tim did a great job on my behalf getting the best deal for my 2017 S60 T5 AWD and closed the deal the same day!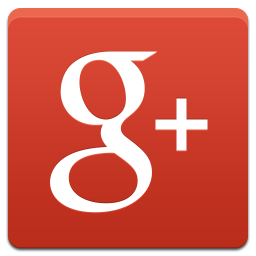 Don Straight

May 16
Couldn't ask for a better car buying experience .. well, maybe if they gave out free tacos in the customer lounge. But no, seriously, this place was great. Very competitive no-haggle pricing so you don't have to waste your entire day bickering back and forth. They gave us a fair amount on our trade-in over the internet, sight unseen. I don't even think they bothered to look in it before we were on our way home with our new ride! If you're honest with them, they'll be honest with you. We were in and out in about 2.5 hours, including a half hour or so of test driving. Big thanks to Sebastian for the great service!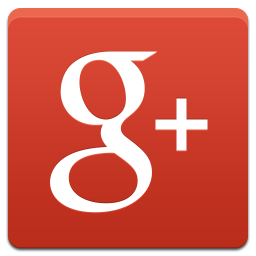 Ian Withheld
May 4

They had a 10 year old Saab sitting up on the lift for $5895. It looked good so, I went over on a Saturday and checked the car out. It looked good, drove nice and the questions I had about condition were quickly put to rest with invoices of the repairs I worried about being completed. I was met by Sebastian the salesman and he informed me the car was $400 leas than advertised! The car is mine... until I get home and the check engine light ia on. I take it back and they take care of the issue and give me a loaner car. This was my first time in a fully loaded Volvo S60. They loaned me a 2013 for the 2007 Saab I just left behind? Okay. Wow... what a Car. Monday I get the Saab back and... 20 miles later the engine light is on again. It's a 10 year old car there are risks purchasing an older car, I'm cool but... my trust in the car is gone. Huber's Manager appologizes and promises to make it right. They tell me they will get this fixed and that they want me happy with them. I propose returning the Saab and for them to work with me to put me in the Volvo. Later that day, I signed for the Volvo and returned the Saab. I couldn't be happier and I am impressed with the the Car and the Dealership. I will be back and will gladly work with any of the Huber family of Dealerships in the future.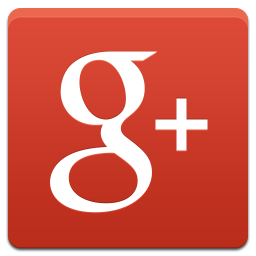 Deanie Petty-West
Apr 12
Sebastian was amazing! He handled my purchase in a professional and friendly manner!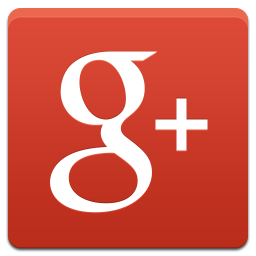 Calvin Moten
April 15
I walked in looking for an upgrade from the car I drove throughout college. Kia came out with a great smile and very relax point of view. It was nice to be a a car dealership that was not pushy and very down to earth. Kia had the car ready for me each time that I told her I was coming by. She was also professional enough to have Tim take care of me on her day off. Both of these two did an excellent job between helping me with research and getting loan paperwork situated. Even Elizabeth being stuck in the billing office on a nice day was a happy employee who was in a great mood. I would recommend either of these three to sell a car any day. The environment was excellent for mildly shopping for a car. This as well as having a great car available are the true reason I purchased with them.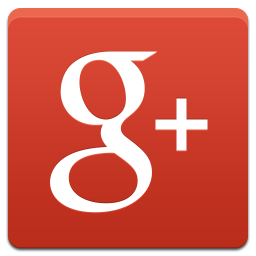 Shunette Henson
Feb 16
My sales agent Keyonna McDaniels was amazingly helpful and she always kept a beautiful smile while trying to get me the perfect car. I had no hassle nor any bad experiences while working with the dealership. I would highly recommend this dealership!! Great service deserves great praise!!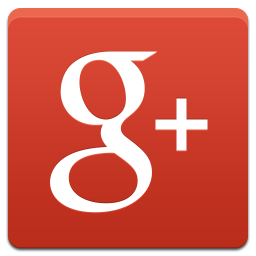 Heather Elliott
Feb 11
Sebastian was great to work with - extremely responsive but not pushy. He listened to what was important to me and then found several car and financing options to help decide what was best. Volvo Fredericksburg's no haggle pricing is fantastic. They gave me over $3,000 off MSRP - very fair for a new luxury car and gave me the upper range of Kelley Blue Book for my car. Good people, good deal and super easy.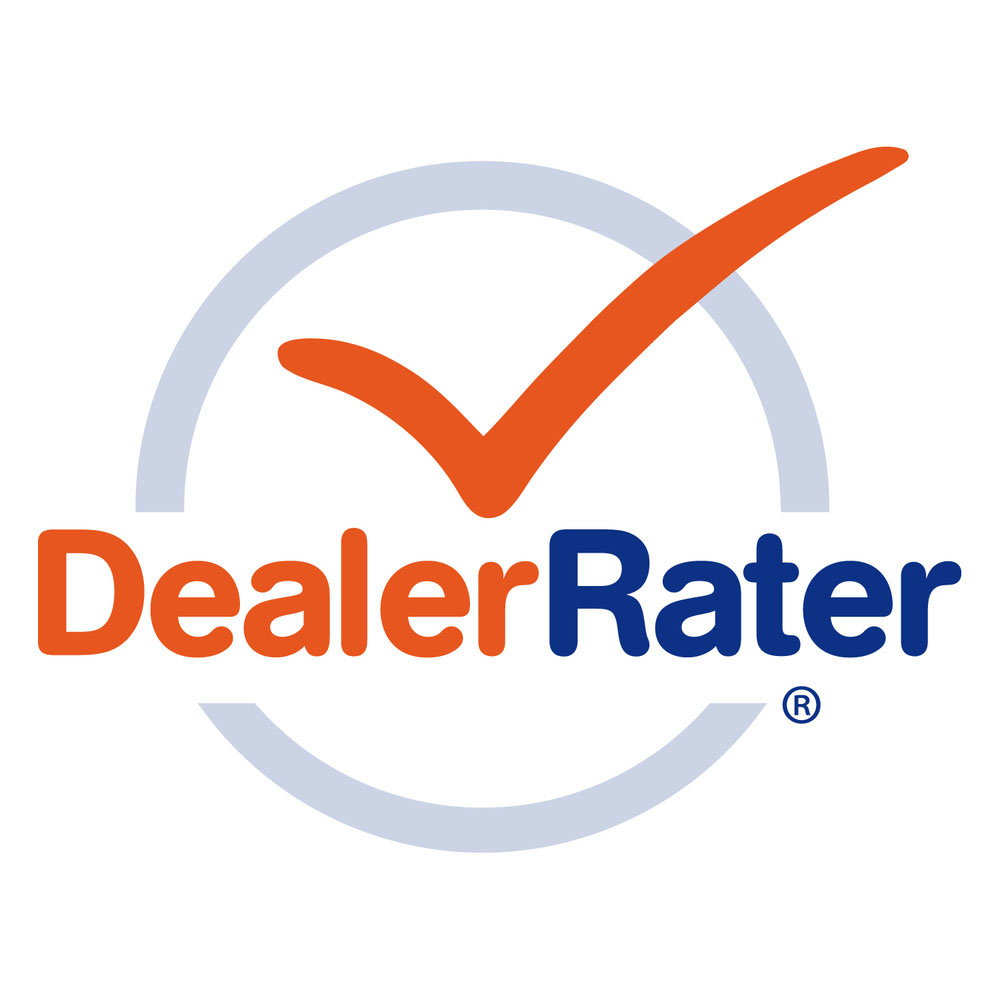 AMatlins
Jan 20
I was impressed with the Volvo, but even more impressed with the knowledgeable salesperson who helped me, Kenyonna McDaniel. She knew her own product and was also knowledgeable about similar cars by other manufacturers so she could also provide accurate and reliable comparisons to other cars I was considering. She also worked with me and came up with a price that no one else matched. The combination of knowledge, and price, was tops and I highly recommend Kenyonna McDaniel and Volvo Cars Fredericksburg.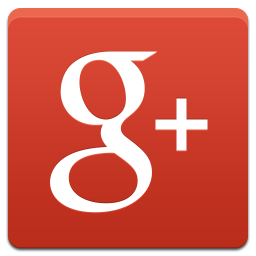 Kathleen Myers
Dec 12, 2016
Kenyonna McDaniel was so professional and worked diligently to find me a car with my exact specifications. She is thorough and forthright, which I found thoroughly refreshing. I highly recommend working with Kenyonna.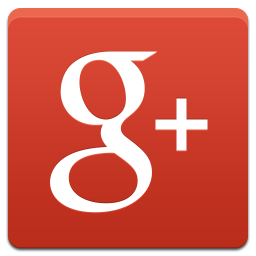 Lisa Stull
Dec 12, 2016
Kenyonna was great! So knowledgeable and attentive to every detail. She made the process easy and stress free. Would highly recommend her for your purchase!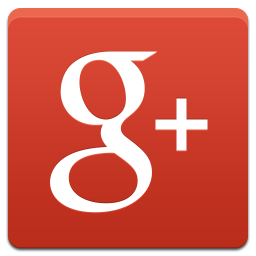 Peggy Stephenson
Dec 12, 2016
Kenyonna was very professional. She made me feel very comfortable. No high pressure. A pleasant experience. Thanks!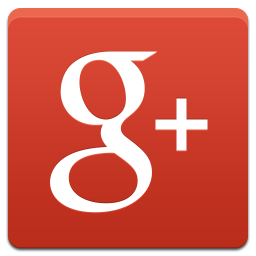 Pamela Chen
Nov 12, 2016
I had a good experience for my first Volvo purchase. The great service I received, I hope will continue. Pamela C.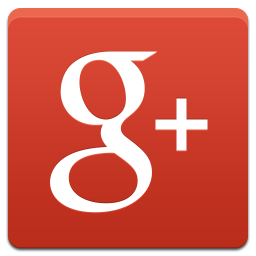 Xia Chen
Nov 12, 2016
The team at Volvo Cars (Huber) were amazing but the shining star was a young lady named Kia. Her functional knowledge, demeanor and professional approach to sales was an experience rarely found in the industry. I highly recommend this dealership and this sales person! Kevin Reilly and Xia Chen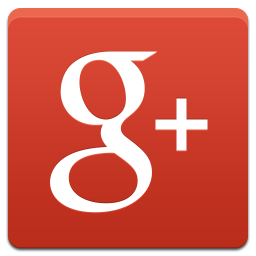 Maryann Kane
Nov 12, 2016
My buying experience was easy and straight forward! I love the no haggle pricing and the price was indeed competitive. Kenyonna McDaniel was my sales person and she was great! When I arrived for my appointment she had the car we had originally discussed ready to go for the test drive. It didn't have one of the features I was looking for, so she happily walked the lot with me to see if we could find the right model. No high pressure sales tactics. I would highly recommend Ms. McDaniel and Volvo Cars of Fredericksburg to anyone looking for a new Volvo.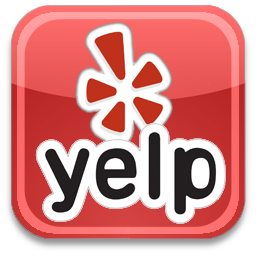 Shay P.
Nov 7, 2016
Kia was a joy to work with. She is very knowledgeable and attentive. I would recommend her and the dealership to anyone!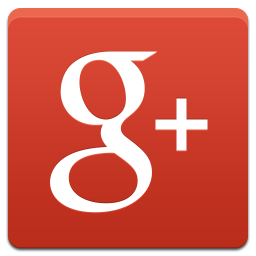 Nika Robertson
Oct 12, 2016
I had a wonderful experience with Volvo of Fredericksburg. I live 45 mins away when I called to view/test drive a car the sales associate Kenyonna McDaniel did not hesitate to wait for my arrival she had the car ready and was very personable and knowledgeable about the vehicle. I liked the car, so she began the paperwork and kept in contact with me the entire process. Even after purchasing the car she did a follow up with me. This was the smoothest process I have ever had when purchasing a car! I would definitely recommend this dealership to anyone and make sure you ask for Kenyonna McDaniel!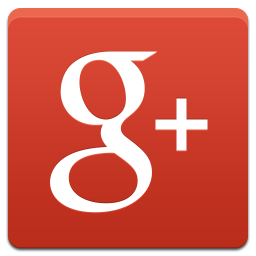 Mohammed Makhadmi
Oct 12, 2016
The way a car buying experience should be.