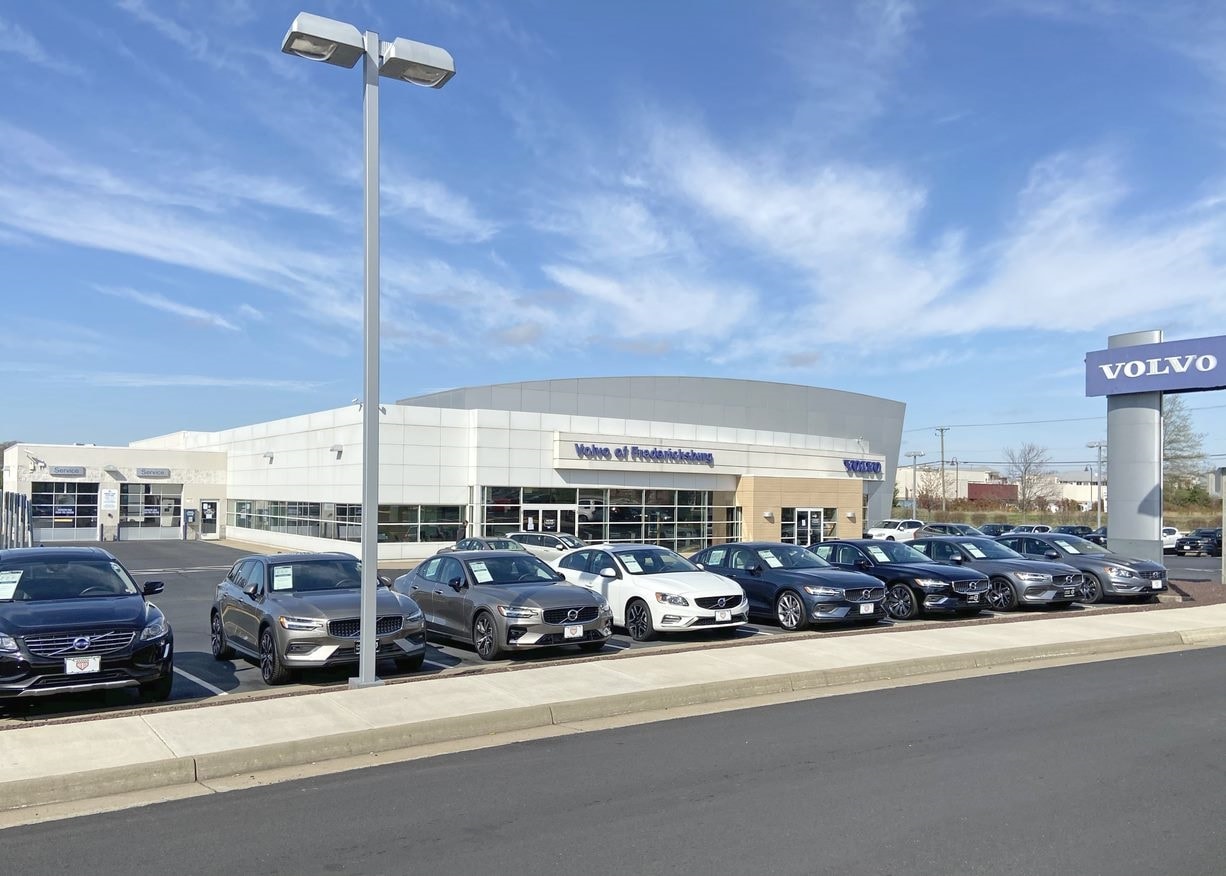 Welcome to Volvo Cars of Fredericksburg!
Volvo Cars of Fredericksburg is a Huber Motor Cars company. Huber Motor Cars includes Mercedes-Benz of Fredericksburg and Volvo Cars of Fredericksburg, located at 1001 Noble Way in the city of Fredericksburg. The Huber line also includes Huber Collision Center at 2303 1/2 Jefferson Davis Highway in Fredericksburg. Huber Motor Cars operates on a set of principles that demands integrity in every transaction and incorporates giving back to the community we serve. Our goals are to gain our customers' trust by always seeking to do what is fair and right, to build our employees by empowering them to succeed, and to strive for excellence in everything we do.
Clay Huber, a nearly 30-year-veteran of the automobile business, is the owner of Huber Motor Cars of Fredericksburg, VA, which was launched on September 11, 2015. The Virginia Tech graduate and mechanical engineer is a self-professed "gearhead" who enjoys every kind of wheeled transportation - from his road and mountain bikes to his motorcycles and classic cars. He also savors every opportunity to take to the skies as a pilot. Launching Huber Motor Cars was the fulfillment of Clay's long-held dream to run his own group of companies. Clay's priorities are his faith, family and fun, all of which inform his approach to life and business. Clay and his wife, Gail, have three sons. While we can't wait to show you around our amazing showroom and dealership lot, we have provided an abundance of information at your fingertips to start the car shopping process. Browse our entire new and used inventories, value your trade-in, estimate your loan payment, and apply for financing right here from our website. Whenever your vehicle needs service you can also schedule your appointment from the convenience of your personal computer. When you're ready to talk to us, we're a phone call away at 540-709-1344 or a short trip over to 1001 Noble Way, Fredericksburg, VA 22401. We look forward to becoming your one-stop shop for all of your automotive needs!
At Volvo Cars Fredericksburg, our goal is to exceed your expectations. Our showroom features the latest Volvo XC40, XC60, XC90, S60 and S90. Our friendly, certified sales team will do its utmost to find you the new or pre-owned car that perfectly fits your driving needs in Northern Virginia. But our relationship doesn't end there. Once you drive your new vehicle off the lot, you'll want to make sure it continues operating at peak performance as long as you own it. That's where our car service and repair center comes in. If you buy or lease a vehicle from us, you're getting quality maintenance from factory-certified specialists who use certified Volvo parts that are also available for purchase. When you choose Volvo Cars Fredericksburg, you can expect excellent service with absolute integrity at every step of your vehicle experience.
At Huber Motor Cars, we're driven to a Higher Standard.